Gallery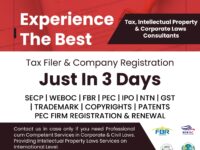 About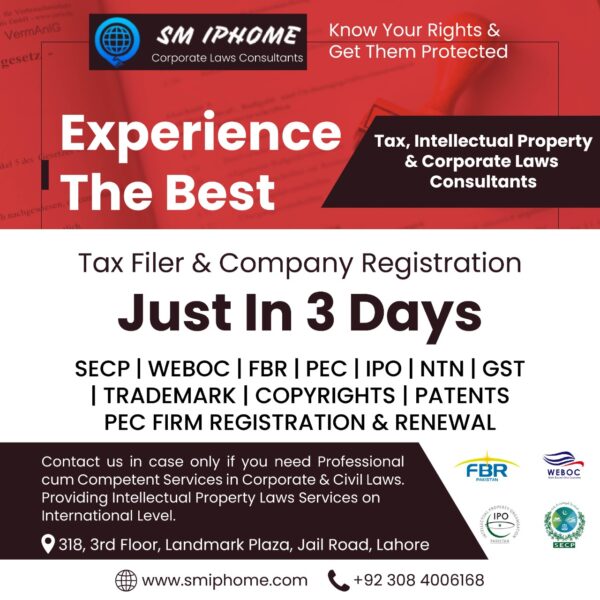 SM IPHOME
SM IPHOME
Intellectual Property, Tax & Corporate Laws' Consultants. Know Your Rights & Get Them Protected
Law Courts dealing with: High Court Islamabad, High Court Lahore, High Court Quetta, High Court Peshawar, High Court Sindh, Federal Shariat Court, District Court, Nab Court
We, SM IPHOME, are the best leading and emerging Intellectual Property Laws Firm in Pakistan, Asia. We have been serving the IP World since long and perfect enough to deal with the technicalities of IP Laws with the combination of Professionalism, Competency and Efficiency.
You may please feel free to contact us via www.smiphome.com  or [email protected] for the registration and protection of Trademarks, Copyrights etc. and matters ancillary thereto of your valuable clients here in Pakistan.
Thanking you in anticipation and look forward to hearing from you soon.
Business Hours
MON
TUE
WED
THU
FRI
SAT
SUN

08:00 am

to

06:00 pm

08:00 am

to

06:00 pm

08:00 am

to

06:00 pm

08:00 am

to

06:00 pm

08:00 am

to

06:00 pm

Closed
Closed
Contact Info
Our Location
Bar Councils Membership
Our services
Documents
Review & Q&A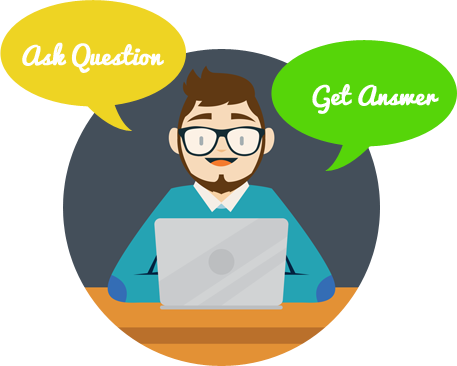 Get answers to your queries now
Please login to submit your question.